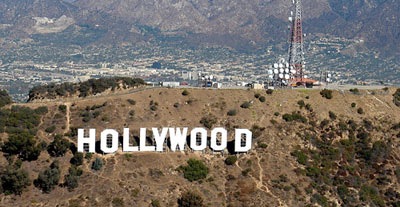 Wow. Los Angeles is awesome. I liked it a lot when I lived there back in 2004, but I had forgotten how great it was. I'm in San Francisco now, with no real plans to leave, but if it's not as great as I imagine it will be, I could easily see myself heading back down South to Los Angeles for a while. Here are the highlights of the trip:
Best (Healthy) Restaurants
Real Food Daily is ALWAYS amazing. Their brunch is particularly great, with flourless pancakes made out of ALMOND MEAL! Amazing. The nachos are crazy too – the cheese is made out of cashews.
Cru is also really good. They're mostly raw, which isn't exactly my thing, but their cooked food is spectacular. They only use coconut oil to cook with, which is the healthiest oil at high temperatures. The cooked pizza was good, the chickpea zucchini curry was amazing.
Swingers is a great late night place. They're open until four and have healthy and non healthy food. I got the chilaquiles with quinoa added in. Speaking of which, quinoa seems to be taking over LA. I found it in a lot of restaurants.
Rahel's Ethiopian food is a spectacular restaurant. Get the all-you-can-eat plate and they bring you the seven Ethiopian staples (spicy lentils, mild lentils, greens, string beans, potatoes, cabbage, tomatoes) and keep bringing you more as you finish. I could eat here every day. The other places in little Ethiopia are good too, but this place is 100% vegan and has some really good drinks (I like the flax seed one).
Not quite as healthy (although the Avocado wraps are perfectly healthy and the tastiest thing on the menu) is the tapas bar at the SLS hotel. They use molecular gastronomy to make truly weird foods. I only ate a few different things, but watching them make things like liquid nitrogen mojitos was fun too.
An honorable mention goes to Cafe Flourish. They had some healthy stuff, but I wish they'd get whole grain breads. Their smoothies are very good, though.
Fun Times
Camping at Joshua Tree with Todd and Owen (Tyler). We climbed one of the tall rock formations, made friends with a big group of campers, and got strangely threatened by a camper who didn't like how much noise we were making.
Dinner with Neil (Style). Neil always brings together bizarre and random people, ensuring interesting conversation. After dinner I got abducted by the one of the other guests, the madame of Hollywood's most expensive escort agency.
Karaoke with various people on various nights (Austin, Mystery, Kacey, Michelle, Casey, Todd, Samantha, Holly). The Brass Monkey is a fantastic place to Karaoke.
Going out with Neil, Mystery, Matador, and some of Neil's friends. The highlight was Matador yelling at this bizarre girl who was 75% sweet and 25% rude. After he yelled about getting her deported, she was always sweet. Everyone got skateboard rides out front on the Walk of Fame.
Helping my friend Brooke get an amazing apartment by showing up and pretending to be a potential renter (and then complaining).
Skating on the Santa Monica boardwalk with Austin.
Driving to Fresno with Todd (Xaneus) to see the Sportsmobile factory.
I ran out of time and didn't get to see everyone I wanted to see, but that's what next time is for!