Ok! Gear Post! I get it!
For the record, I always get the gear post done as early as I can reasonably get it done, aiming for the end of the year. What often delays me is going down last minute rabbit-holes trying to find the best of something, coordinating with my brother to get him to help me take photos, or actually traveling and forgetting an item or two.
This year has a few new items (including a few that I'm REALLY excited about), plus I noticed that I got rid of a bunch of things. My backpack is now usually about half full, so I could technically probably get away with a much smaller one, but I like having space, mainly because I often buy tea to bring home.
To make up for being late, I'm going to host a 60-90 minute livestream where I answer questions about all of the gear. Check it out on Youtube.
Here's what I've got…
Wool and Prince Button Down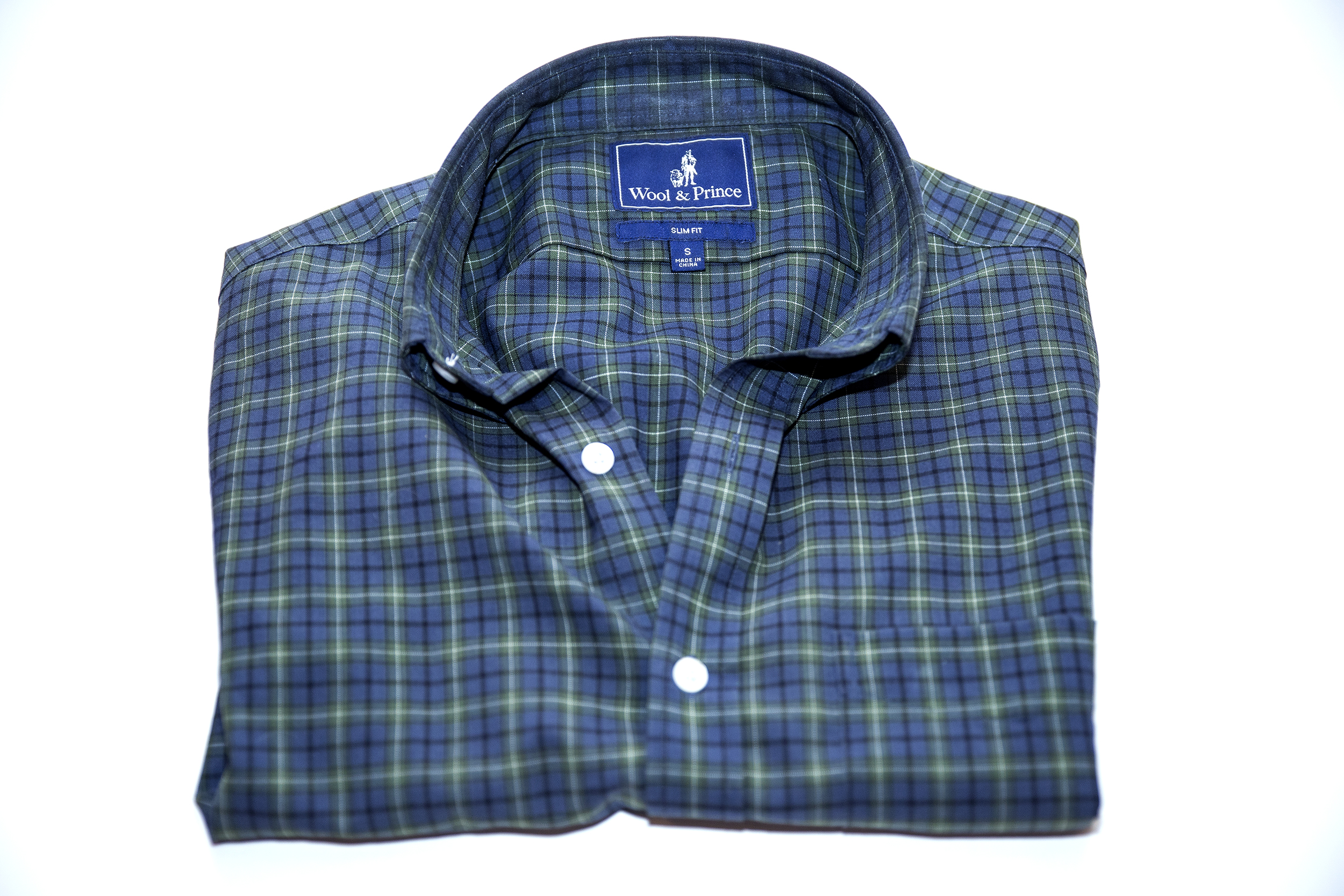 I've talked about this button down for who knows how many years now, and I still love it just as much. I still haven't replaced the shirt that I bought three years ago, though I've generally been wearing it less frequently than before..
For those who haven't read my gear post before, I love this shirt because it looks great, is durable, and is very comfortable. And, of course, it's made out wool.
Buy at Wool and Prince
Wool and Prince V-Neck T-Shirt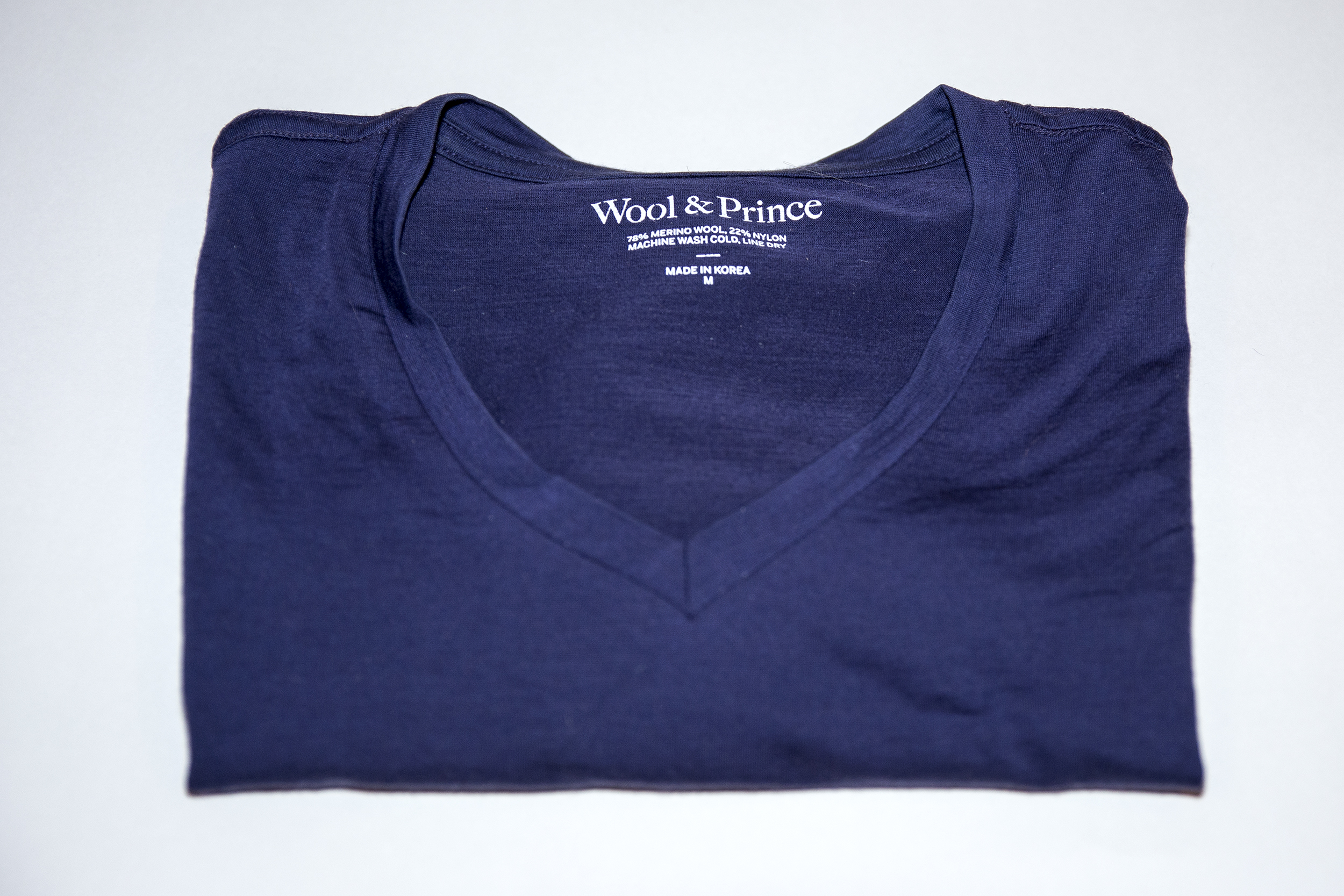 This is the shirt that I wear literally every single day. I find that I need to replace it about once a year due to fading.
I would prefer to have a pocket in the tee (I use the button-down one to hold boarding passes), but Wool and Prince only has pockets in their crew tees and for some reason I feel like a small child when I wear a crew neck tee.
Buy at Wool and Prince
Wool and Prince Jeans NEW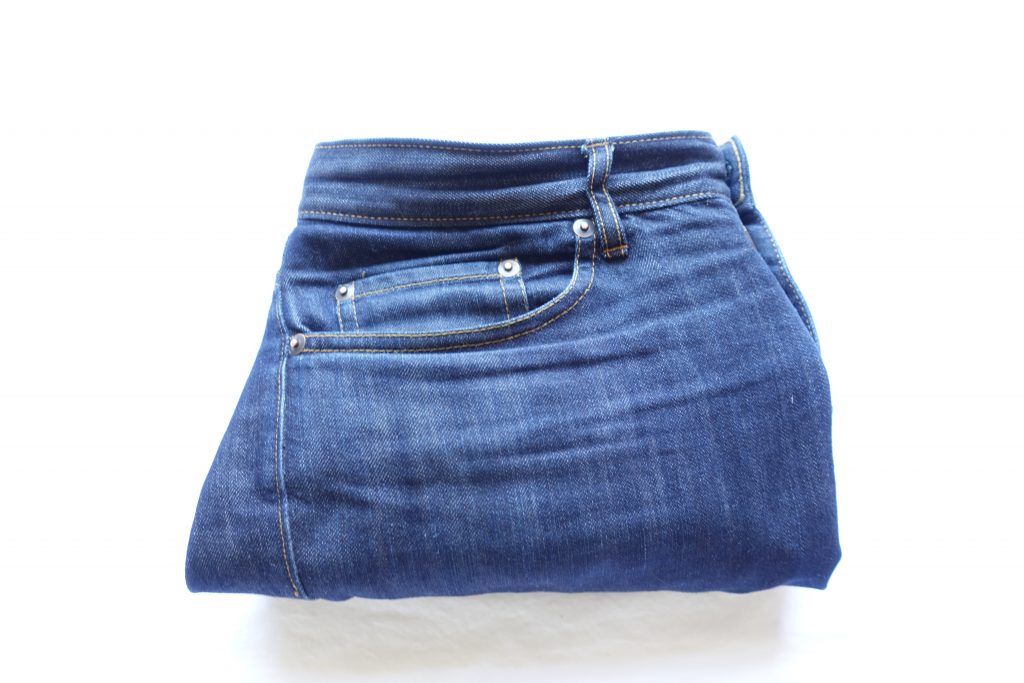 I switched to Wool and Prince jeans this year. I LOVE how they look, and so far they've proven to be even more durable than the older pants. That may have something to do with them being 70% cotton and only 30% wool. In principle that bothers me, but in practice I find myself wearing them every day.
One of the pockets blew a hole which led to a very awkward phon-down-the-pant-leg situation for a few days. I sewed it up and it's fine now.
I wish that they had a little bit of stretch in them, as I've had a few situations where I try to jump a fence or something and it's a bit tough.
Buy at Wool and Prince
Rip Curl Global Entry Boardwalk Shorts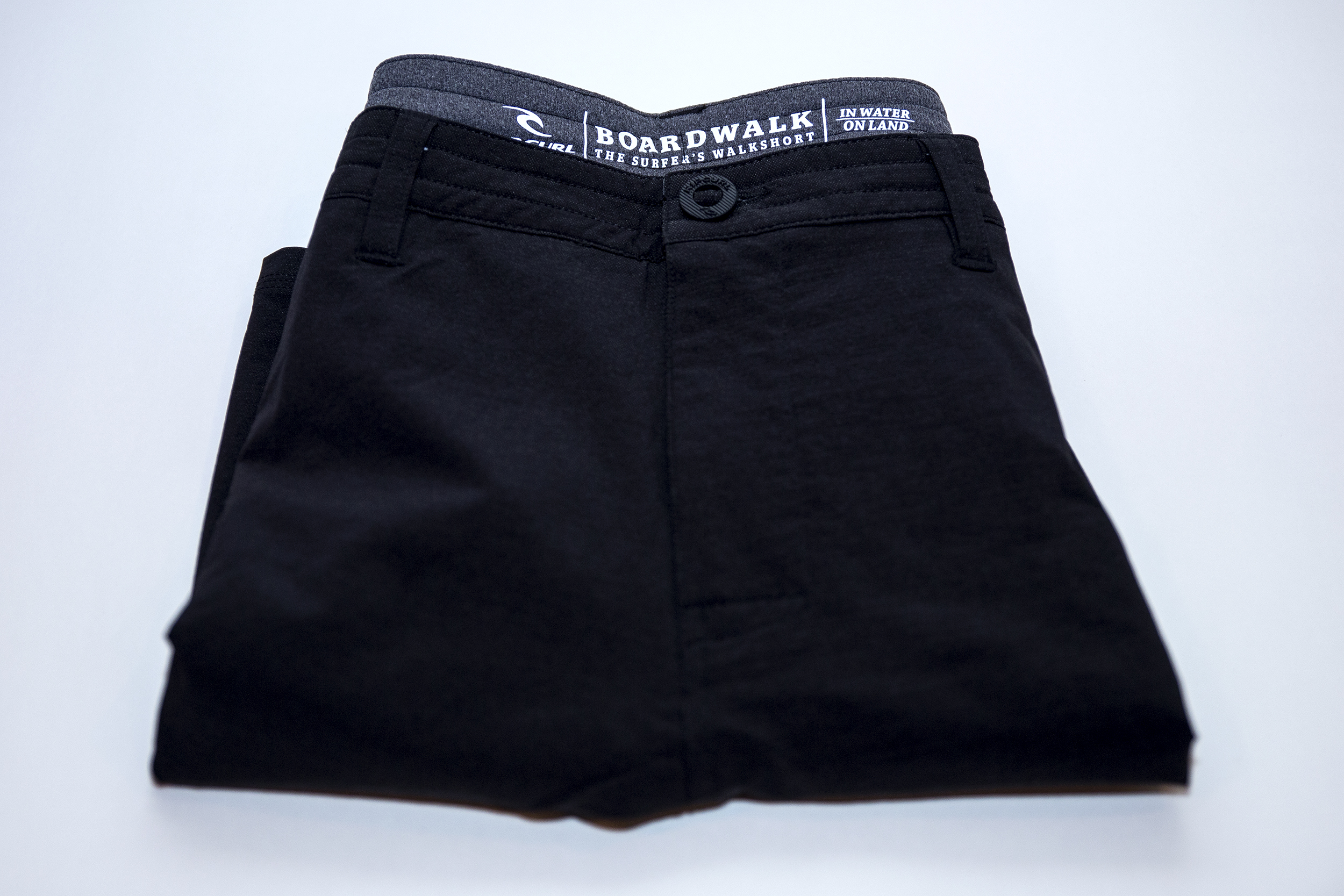 Who would have thought that I'd recommend something from Rip Curl? I've been unhappy about short selections for a long time, and finally started looking into shorts that could also function as a bathing suit since I don't swim all that much. I searched for shorts that would dry quickly, be long enough to pass as normal shorts, and have enough pockets to be useful. The Global Entry Boardwalk fits the bill and works surprisingly well. The design is extremely thoughtful, with lots of hidden perforations to drain water.
Buy at Amazon
Icebreaker Anatomica Briefs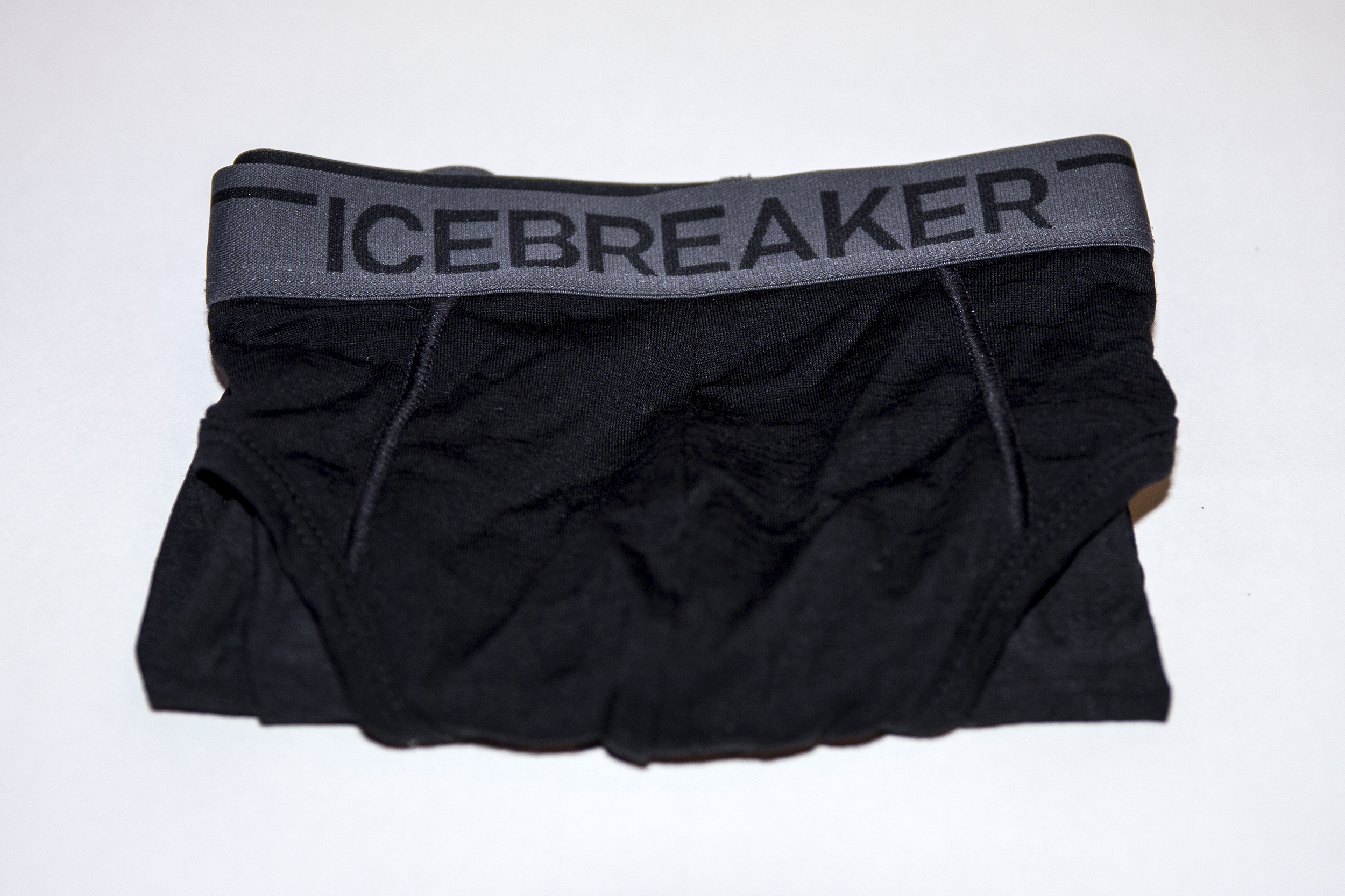 These are the briefs that I've been wearing for years (two new pairs every year or so) and I don't see how they could really be any better. That said, I'd definitely try a pair made by Wool and Prince if they started making them.
Buy at Amazon
Montbell Plasma 1000 Jacket (Japanese Version)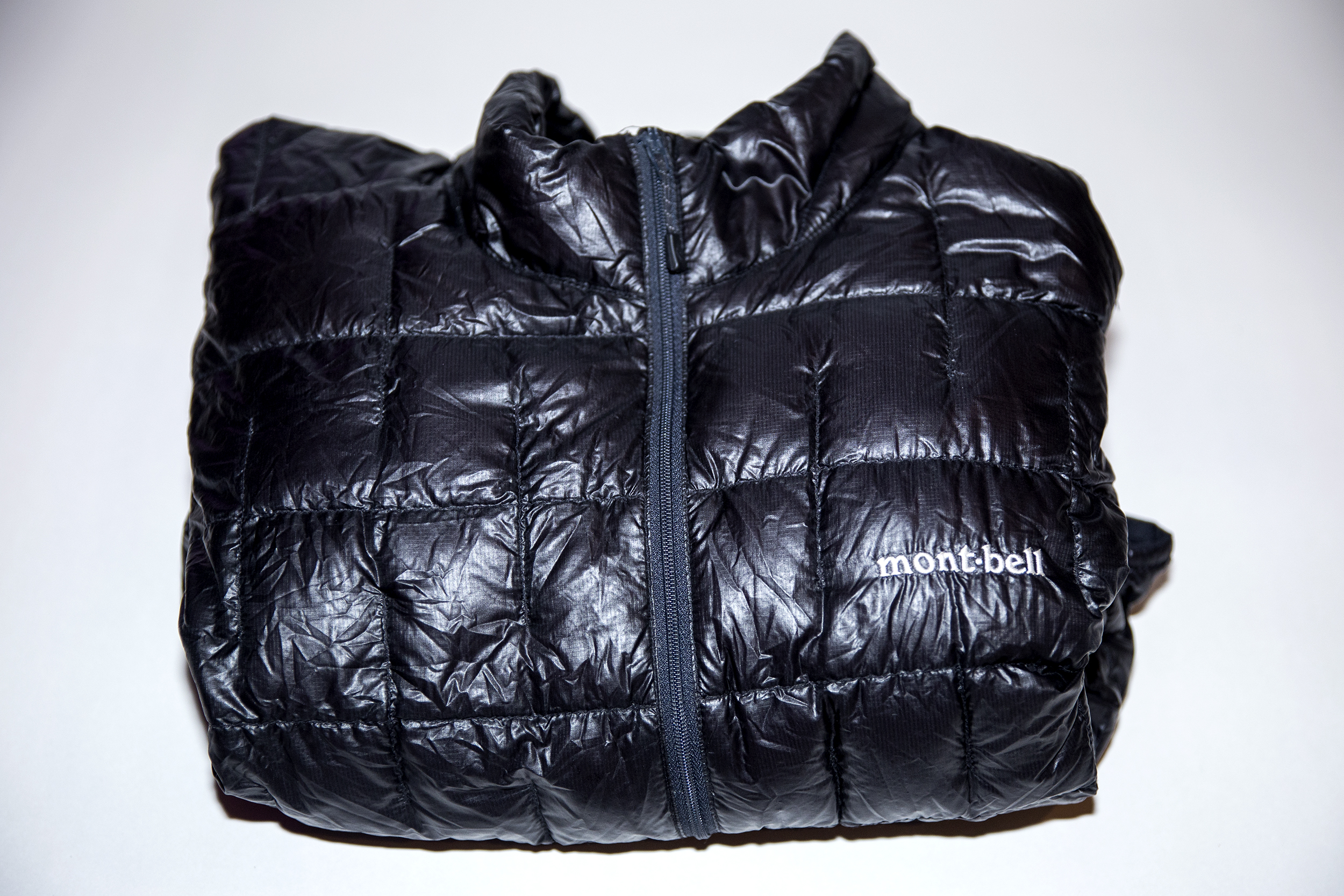 Once again, the king of warmth to weight reigns supreme. This jacket has lasted for many years now, is nice and warm, and looks ok. If you buy it in Japan it will have pockets, but if you buy it in the US it won't.
Adam Ruggle let me know that you can order it from the Japanese webshop (linked below) and it's even cheaper than buying the US one at current rates.
Arcteryx Norvan SL Hoody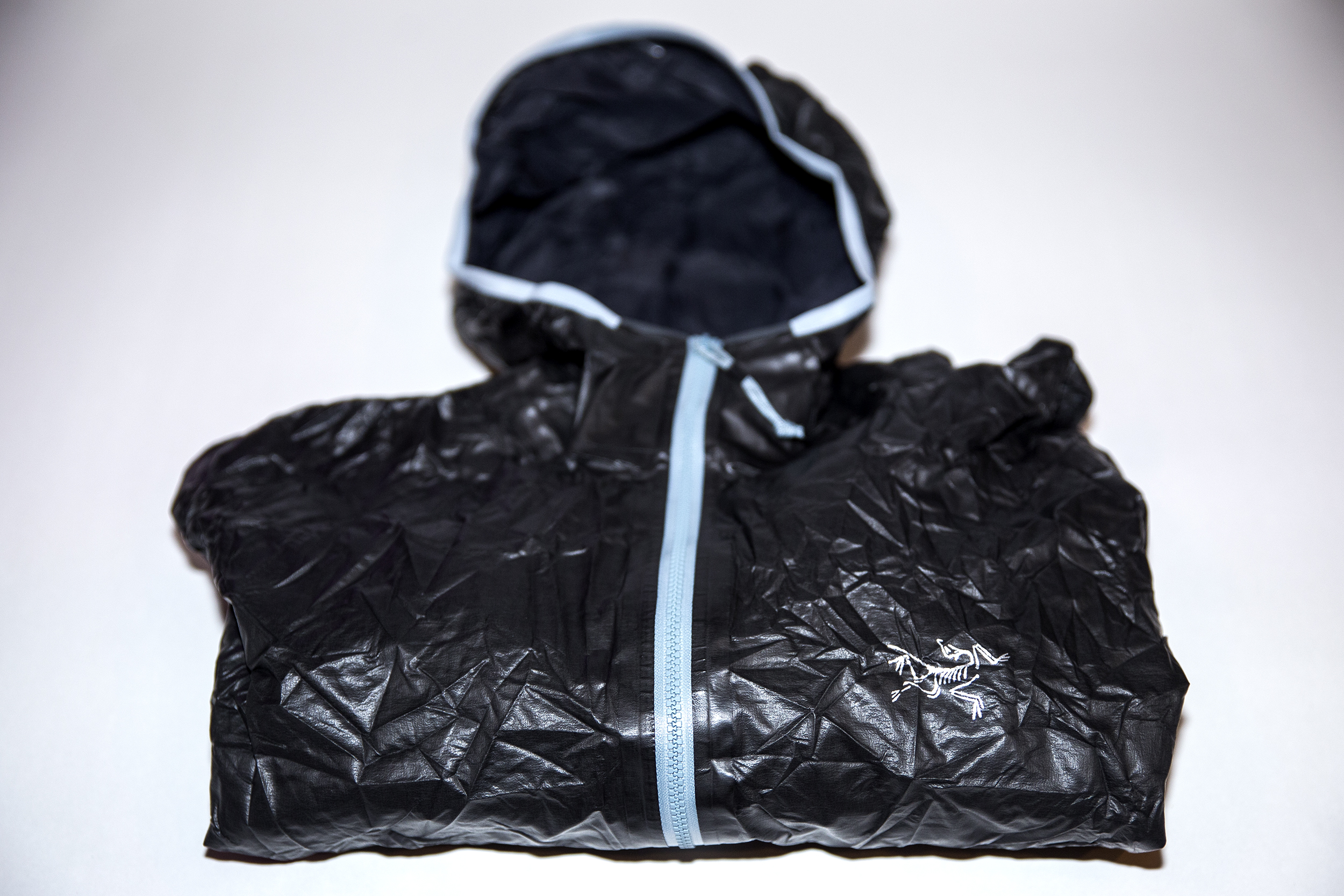 I loved the idea of the windbreaker as a shell until I found myself running through a storm in Riga, soaking wet, desperately trying to find a working ATM so that I could get cash to get to the airport.
After a ton of research, this seemed to be the lightest shell (4.4oz) that isn't specifically meant for road biking. It's not as tiny as my non-waterproof windbreaker from two years ago, but it's fully waterproof and dries very quickly. The fit is perfect. Online people talk about how it's so fragile that you can't use it with a backpack, but that hasn't been my experience after two years of regular use.
Buy from Amazon
Native Shoes NEW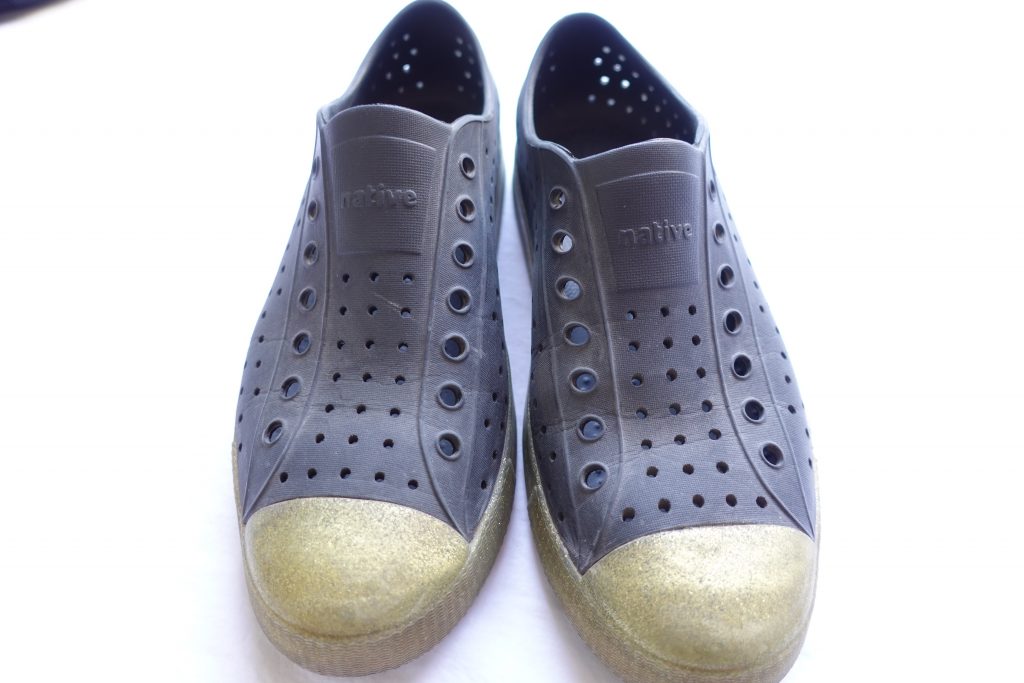 I switched from Crocs to Native shoes because a reader (shoot… I forget who, but if it was you tell me and I'll put your name here) told me about them. I like that they're slip-on and have slightly better ventilation than the Crocs. I am now told by some of the same people who made fun of me for wearing Crocs that they are now in fashion, but I'm sticking with Natives for now. I've worn these in all sorts of situations, urban, hiking, in water, etc., and they perform really well.
Mine are Black and Gold because I love hockey now and that's the Vegas Golden Knights colors. Go figure.
Buy at Native Shoes
Roav Eyewear Lennox Sunglasses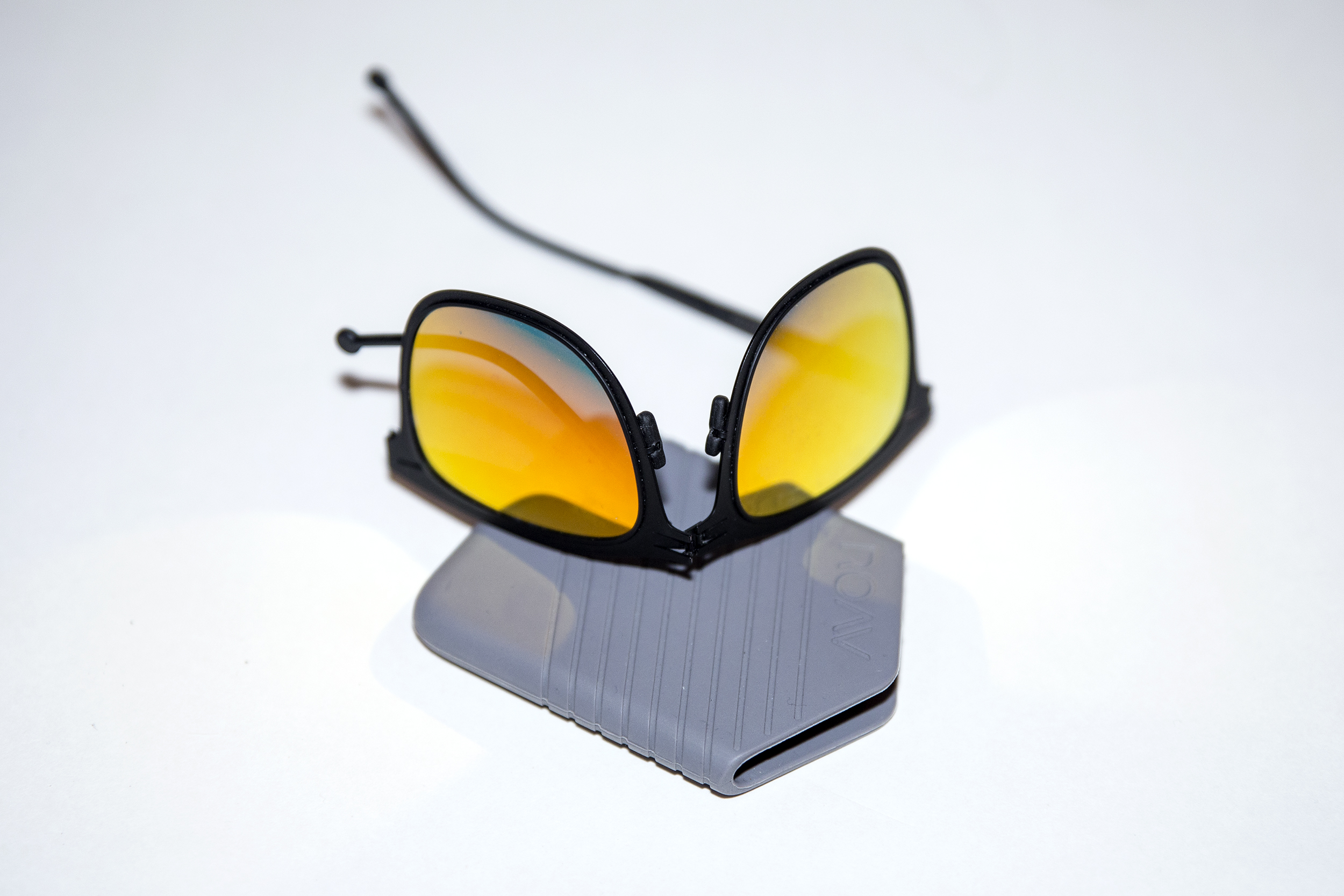 These sunglasses are still kicking and despite being forgotten in my pockets many times they still look brand new. They're polarized, look cool, and fold into the smallest package you can imagine sunglasses folding into.
Buy at ROAV
Breitling Transocean Unitime Watch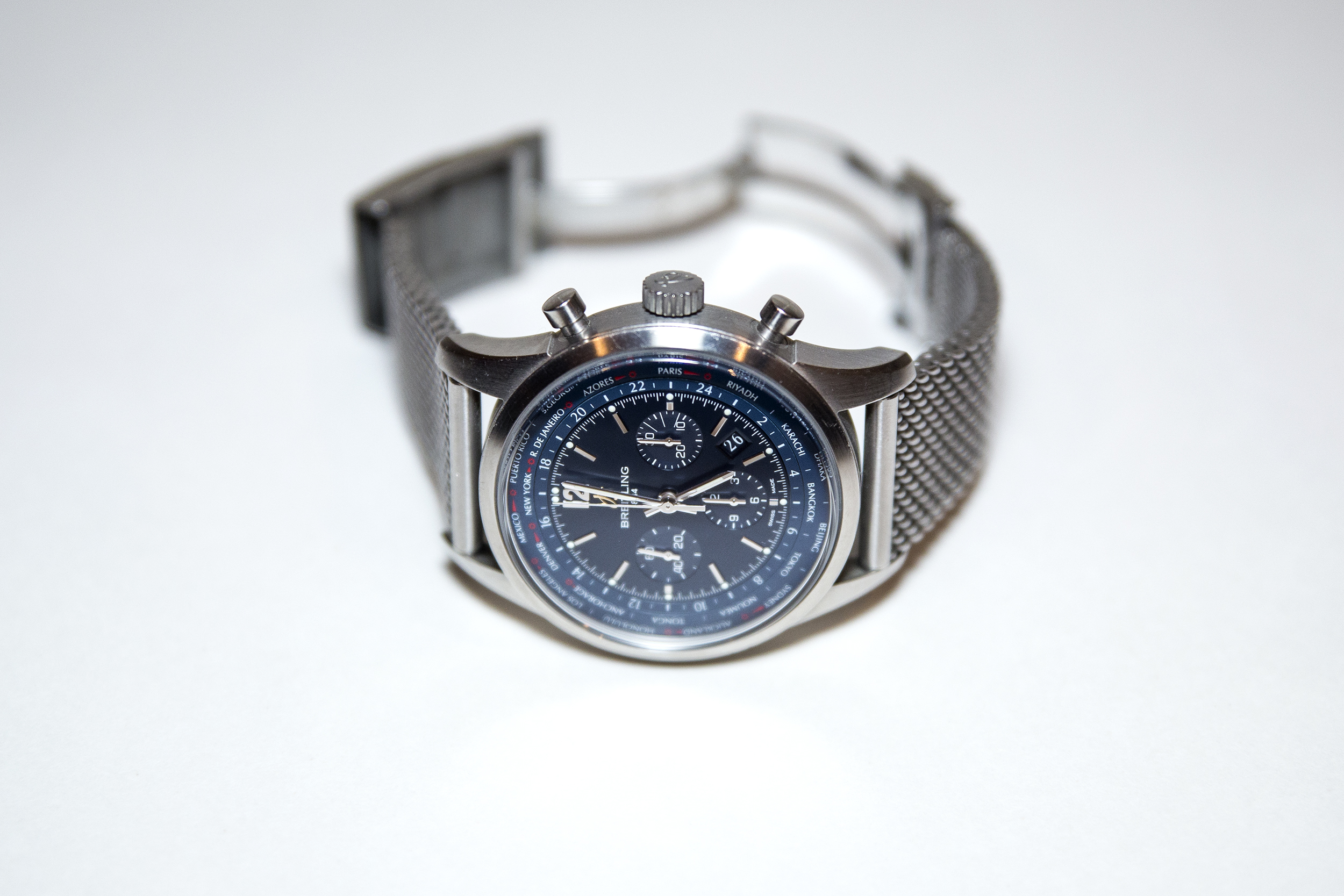 This is one of few mechanical watches that can show all 24 time zones and can switch between them with a twist of the crown. It's a little bit big for my wrist, but worth it to easily be able to see all of the time zones at once. If smart watches didn't have to be recharged constantly I might switch to one, but I love mechanical watches and am happy to wear this one.
As I mentioned last year, a more budget version is the Omega Seamaster GMT, though there are a few Breitlings that are around $3500 with a leather band or $4500 with a metal band.
Buy on ebay
Peak Design Everyday 20L Backpack NEW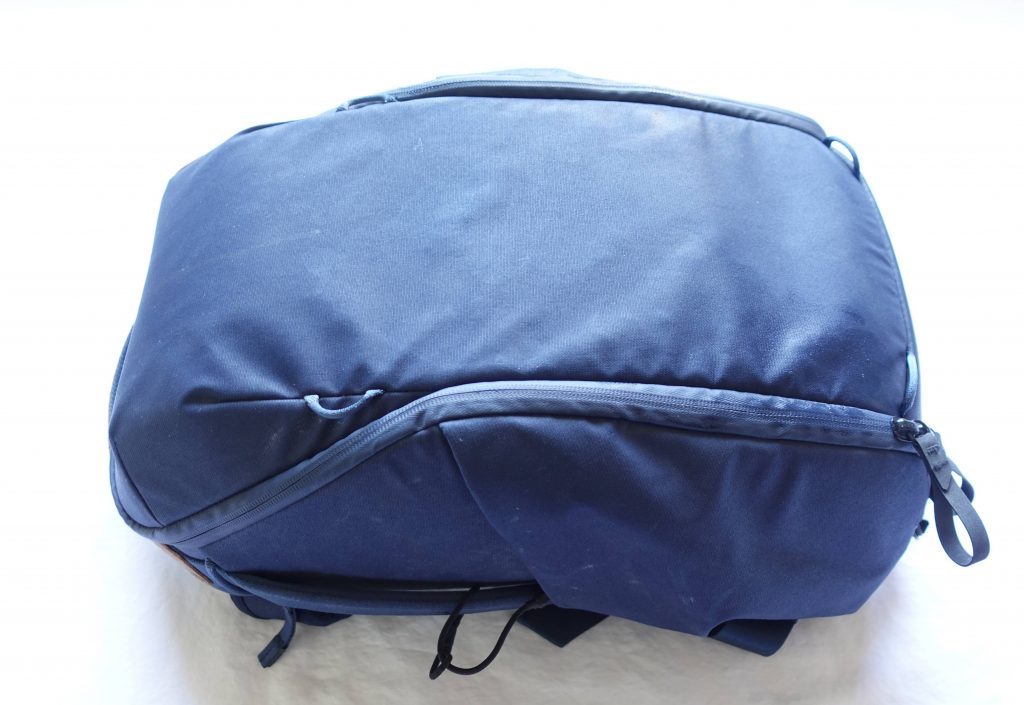 I switched backpacks! I loved my Minaal backpack and still miss things about it, but I wanted more compartments and built-in organization. After a bunch of research I settled on the Peak Design Everyday 20L backpack.
What I like most about it is that it has really good small subcompartments for smaller items as well as moveable partitions so that you can divide the bag however you want.
My general theory with backpacks is that you have three categories of stuff:
Transit stuff (charger, laptop, documents)
Frequent use stuff (water bottle, clothing)
Infrequent use stuff (jackets)
I want for 1 to be easily accessible without going through the bag, 2 to be accessible without taking the whole bag apart (aka why I hate packing cubes) and 3 to be as compressed as possible.
This bag's laptop compartment has a sling style pocket at the top where I can put my charger and USB cable as well as a separate slot for papers (I much prefer the Minaal layout for papers). That covers 1.
For 3 I put a divider at the very bottom to stuff my jackets into (an extra zipper allows me to unzip the bottom and fish out the jackets without messing with my main packing area).
For 2 I just use the remainder of the main compartment.
It has a really good keychain system (sounds small, but I keep keys to all of our properties on it and it's really easy to use), side bottle holders which I'll occasionally stuff something into, and some straps that I've never actually used which can come out and hold a sleeping bag or something to the bag.
The only real downsides are that the quality clearly isn't as good as the Minaal bag and that I wish the zipper for the laptop/document part was like Minaal.
As I've said before, I'm probably harder on backpacks than anything else because I interact with them so much. My dream is for Minaal to manufacture the bag I designed, but so far my campaigns of annoyance haven't amounted to anything.
Buy at Amazon
Philips One Toothbrush NEW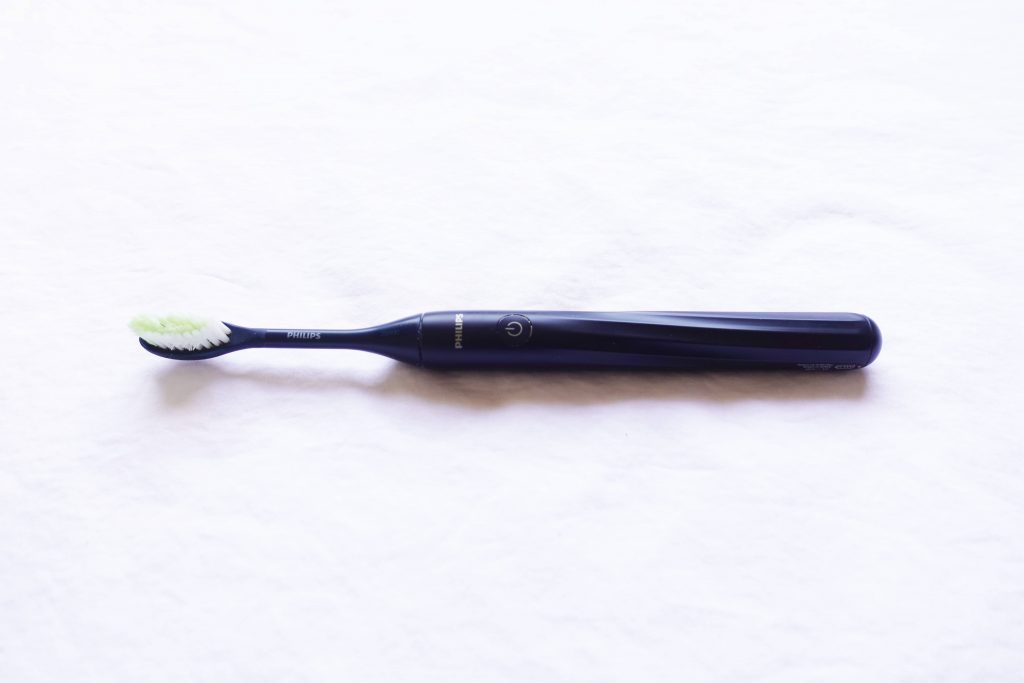 I gave up on the wireless charging toothbrush because it just wasn't compatible with every charger. I switched to this one which is probably just the right balance between size and power. It's certainly not as good as a home electric toothbrush, but it leaves you with a similar clean feeling. I chose the AA one over the rechargeable because it lasts for approximately 180 brushings. Since I keep big electric toothbrushes at all of my places, this one will probably last years on a battery.
Buy at Amazon
Toiletries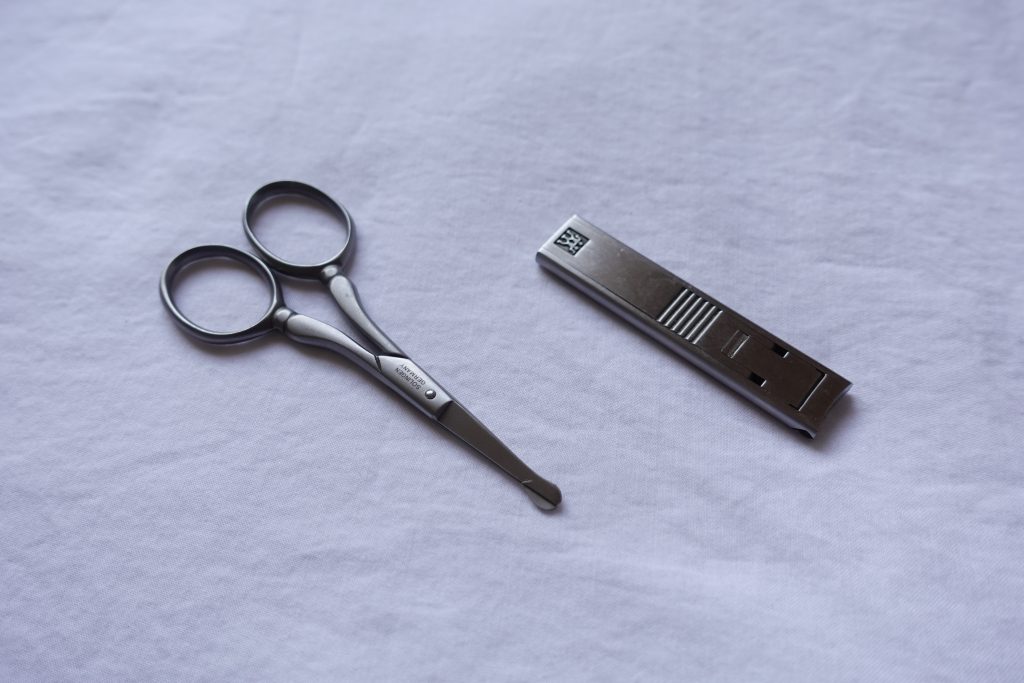 The nail clippers are my trusty Henckels Ultra-Slim Nail Clippers. This is the same pair I've had for six years and they're still just as sharp and effective as ever.
The scissors are Tweezerman GEAR Scissors. I think that I actually bought some fancier Dovo Solingen ones when I thought I lost these, but to be honest I can't tell the difference fram a practical standpoint, so it's better to just buy these.
Keith Titanium Travel Tea Set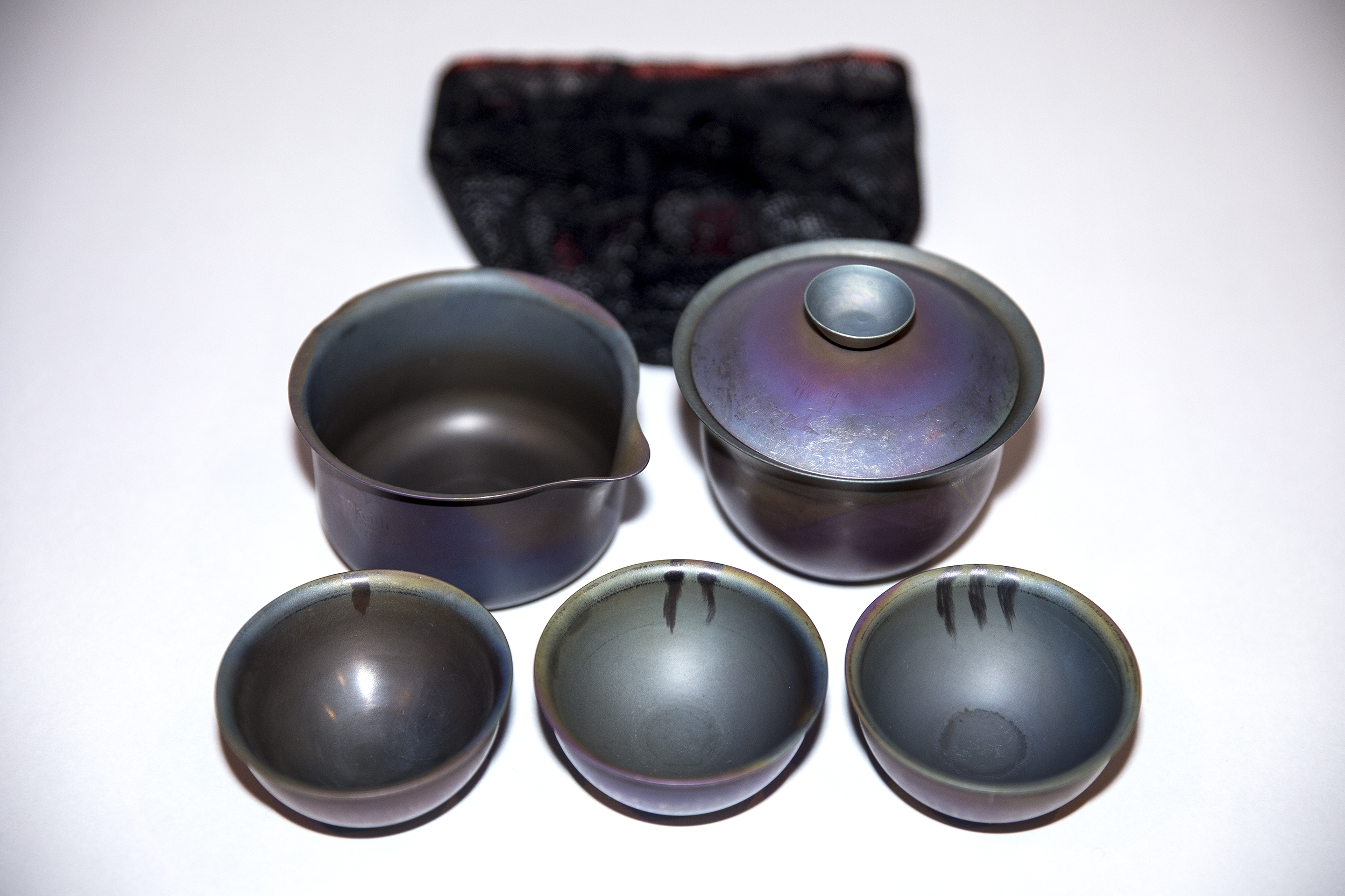 I've now been using this tea set for over three years and I love it. It's an absolute dream for a tea lover and it allows me to make perfect Chinese tea anywhere I go. I ended up buying an extra cup that I travel with sometimes so that I can make four cups, and I modified it by anodizing the titanium and cutting off the handle of the fairness pitcher. The titanium imparts no flavor and is virtually indestructible. If you love tea and you travel, you should have this.
These are becoming very hard to find, so you should buy one if you want it.
Buy at AliExpress
Kanpai Titanium 350 Thermos and 3D Printed Tea Containers NEW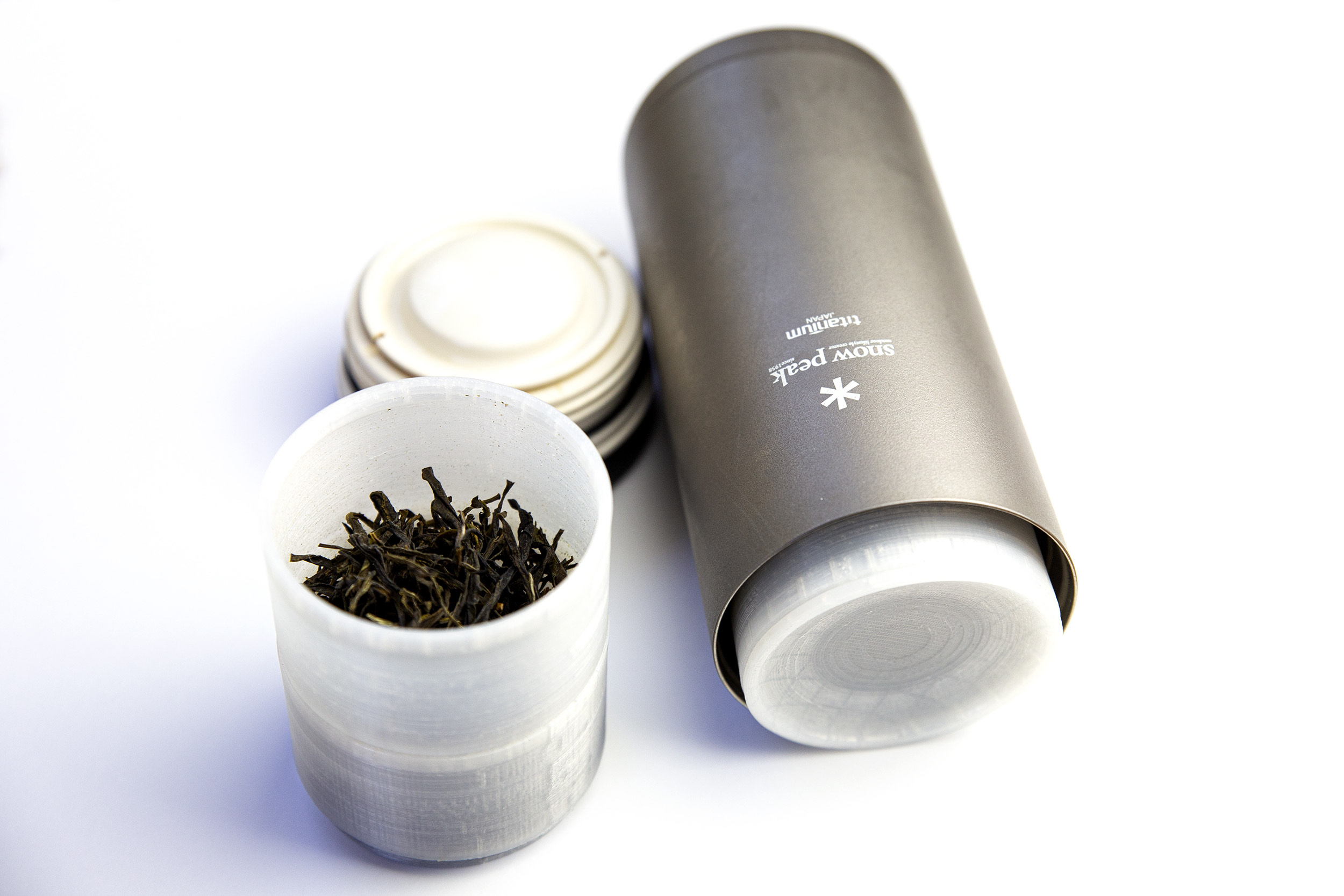 This is the lightest double wall water bottle you can get. I love the extra-wide mouth and the no-taper design that makes it easy to clean and to store things inside. It comes with three tops but I just use the hot water one. It's absolutely perfect for keeping boiled water in.
As soon as I got my 3D printer I designed and printed a set of stacking tea containers designed to take up about 95% of the interior volume. I can now hold 50% more tea than I could before. They were hard for me to make, especially because they were the first time I tried to make screw threads, which took a lot of trial and error.
This year I modified the design of the containers to hold NFC tags and made a script using Tasker so that I can electronically label the teas. You can download the files and print your own here.
Buy at Amazon
300W Immersion Water Heater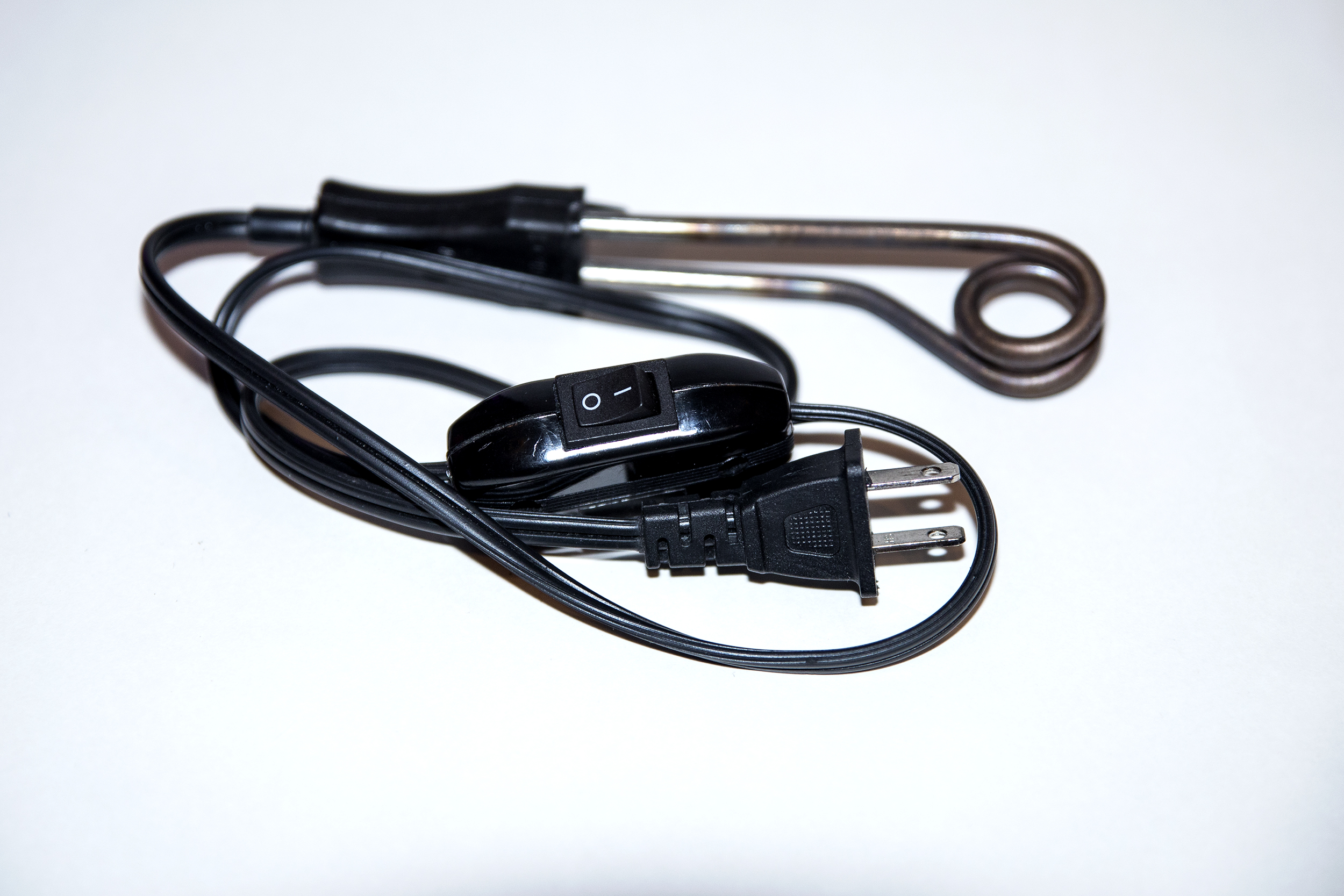 I'm still using this immersion heater with a slightly obnoxiously large switch, but it's worth it for the convenience of not having to unplug in between water boilings and for the faster boiling speed.
In case it's not obvious, I put this in the Kanpai Thermos and use it to boil water. Often I'll put the top on and wait until I'm in the air before I make my tea. You can also ask for hot water on the airplane, but it's sometimes not very good.
Buy at Amazon
Packtowl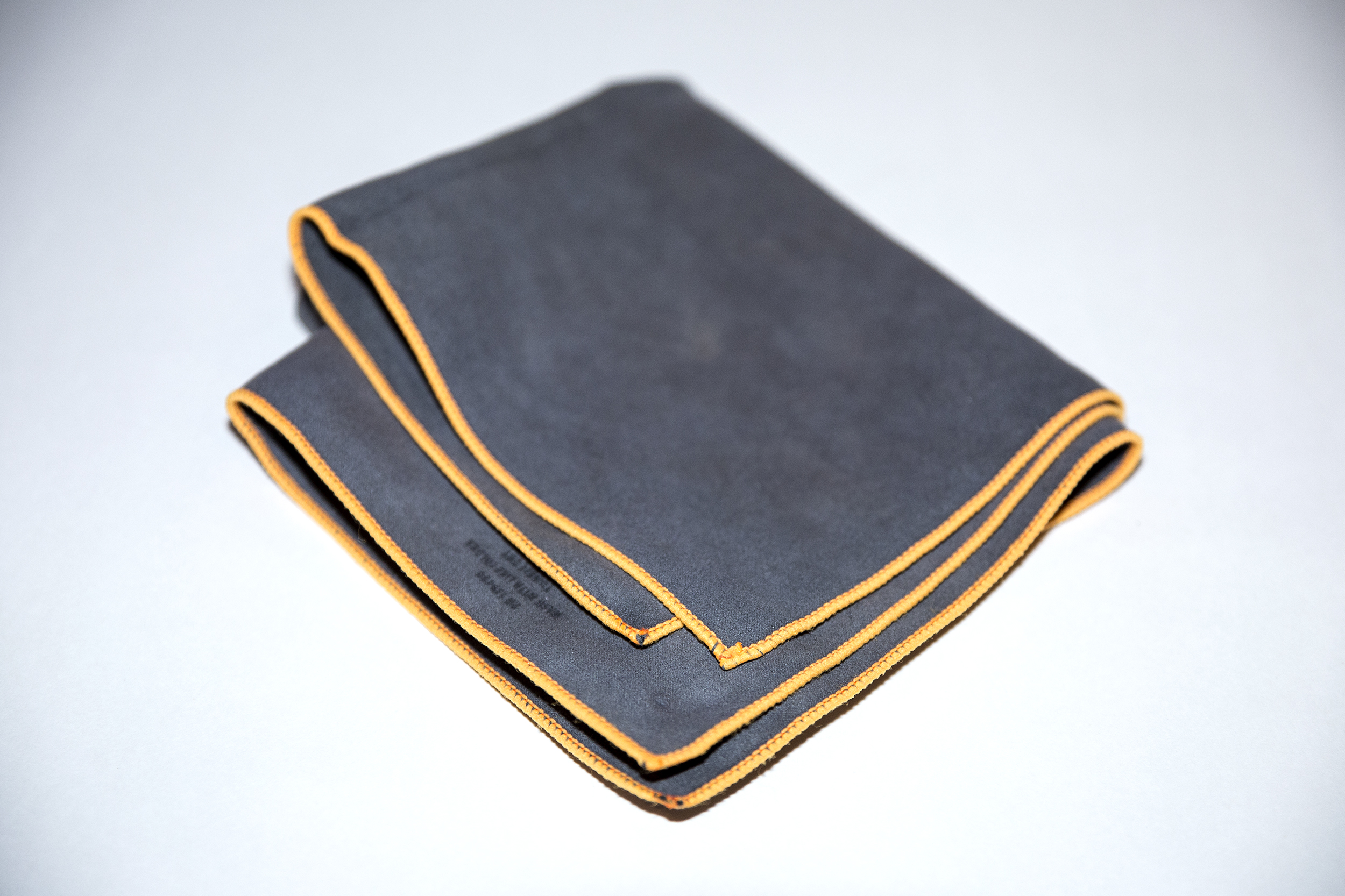 I can't remember the last time I used this towel, but I keep it in my bag in case I need to dry off in some sort of swimming emergency, and to wrap the water boiler in to store it.
Buy at Amazon
Carbon Fiber Money Clip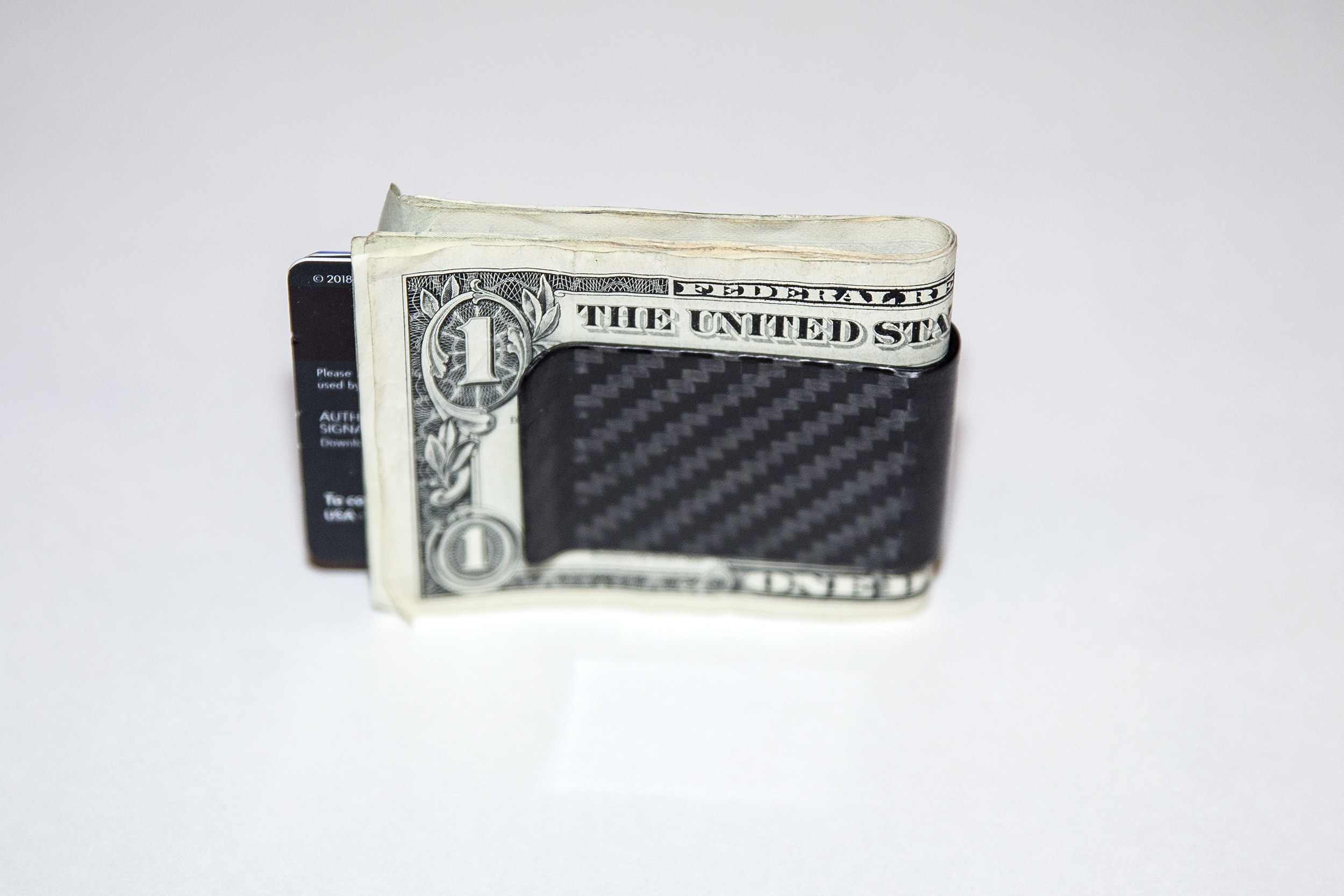 I still have my rather expensive Koolstof carbon fiber money clip, but there are cheaper options on Amazon now that seem to be identical, so I'm linking one of those instead. I can't imagine why someone would use any wallet other than this. It's super compact and light, doesn't set off the metal detector, and is very easy to use. Mine has retained its springiness for many years now.
Buy at Amazon
Samsung Galaxy Z Fold 3 NEW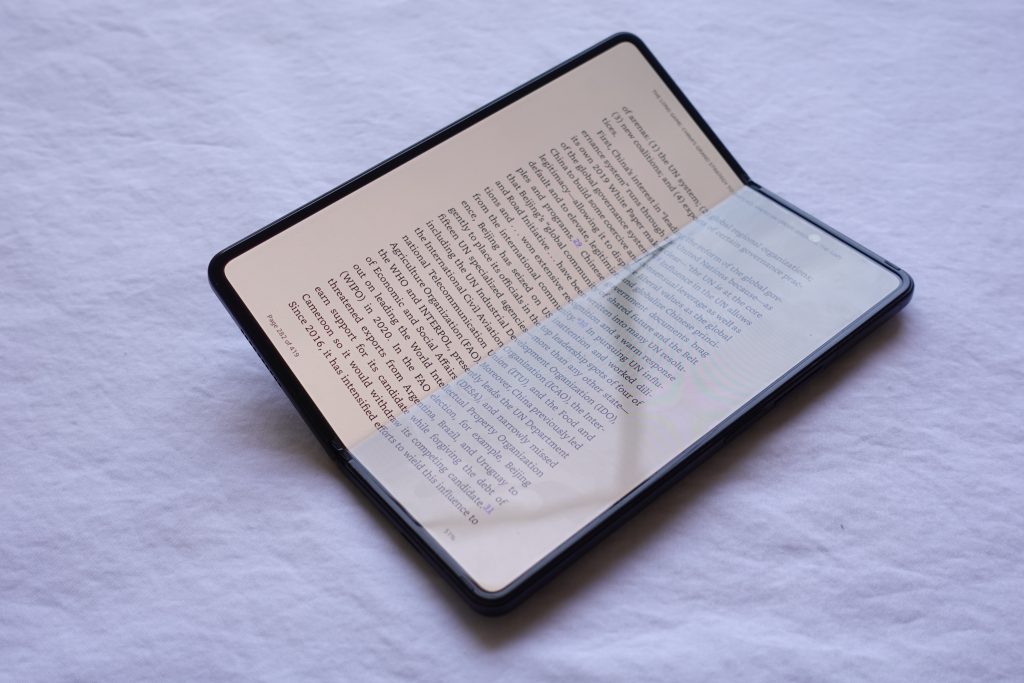 Last year on an Uber ride to an Airbnb I noticed that the driver had a tablet attached to his dashboard. I asked him about it, and that began a 30 minute sales pitch on why the Z Fold 2 (the predecessor to this phone) was the greatest phone ever and how he could never have a non-folding phone again. He let me play with it and I was pretty impressed.
When the Z Fold 3 came out I bought it with a 30 day return policy, thinking that I'd mess around with it a bit and then inevitably return it once it turned out to be a novelty. And… here I am telling you that I'll probably never have a non-folding phone again.
I thought that I wanted the bigger screen for watching movies on the plane, and while it is noticeably better than a regular phone for that, it's not the main draw. My favorite thing to use the big screen for is reading (it's bigger than a Kindle's screen) and web browsing.
I used to hate browsing the web on my phone, but now I do it all the time because the size and shape feels like a normal screen. If I need to copy information from one app to another I just open them side by side and it's like having two phones.
Everyone predicts that they will hate the crease in the middle of the phone, but you really don't notice it. The inner display has no notch or even a punch-out, but instead has a mini screen that covers the camera when it's not in use. If you look directly at it you can tell that it's not like the rest of the screen, but when you're watching a movie or something you forget it's there.
When the phone is closed it is narrower than a normal phone but thicker. While I would obviously prefer a thinner phone, it's a very manageable size and fits easily in tight jean pockets.
I know everyone is terrified of losing their blue text backgrounds and won't try Android phones, but this phone is really so much more functional and enjoyable to use than any other phone. I could go on and on about the other stuff it does, but the big story is that it is like having an iPad mini in your pocket whenever you need it.
I even considered getting rid of my laptop and using this with USB-C docking stations and a wireless keyboard, but it wasn't quite good enough for that.
I use T-Mobile service with the Global Plus add-on, which gives me free LTE everywhere. I happened to add it on during the <7 days where it offered unlimited LTE rather than a 15GB cap. Project Fi can be a bit cheaper, but T-Mobile includes free voice calls to and from every country with Global Plus, and I'll definitely get a lot of use out of that.
Buy at Amazon
Lenovo X1 Carbon 9th Generation NEW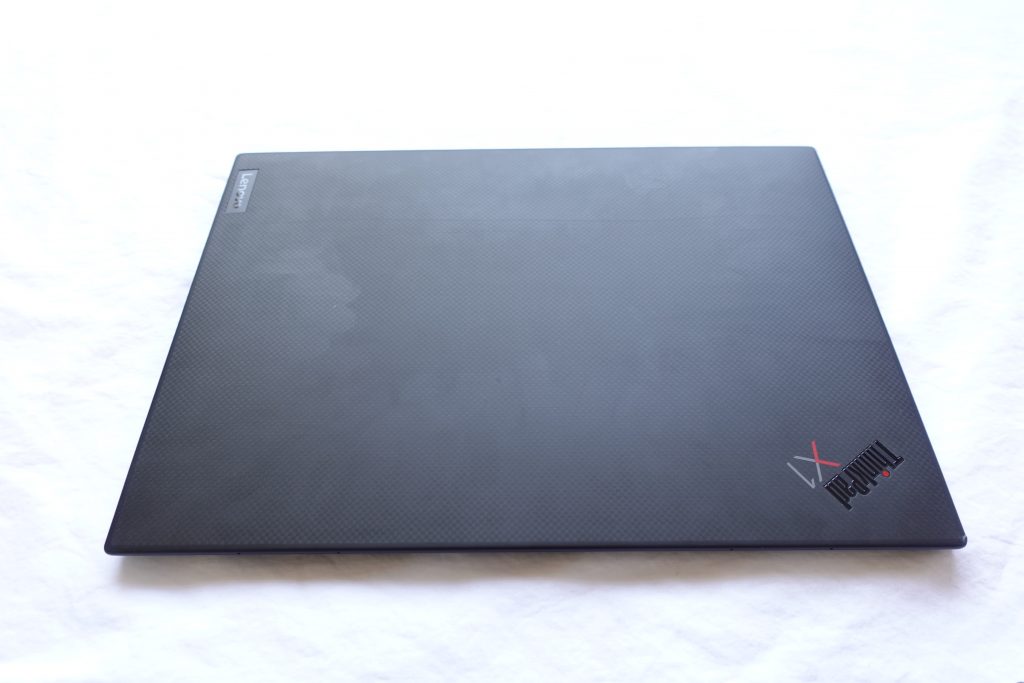 I finally gave up on going back to Japan any time soon to buy a new laptop and bought the 9th version of the US one once I realized it was literally twice as fast as my old one.
The X1 is very high performance, has a 5G sim slot, has a trackpoint, an excellent screen, the best keyboard, and plenty of other benefits.
The port selection on the computer is perfect (2 USB A, 2 USB C, HDMI) and I love that it has a sim slot.
I always buy Japanese keyboard laptops because I get extra keys that I can remap, but this time I had to get a US version. I am thinking about going with the lighter Nano version once I can get back into Japan.
I got the 4K screen and for the first time ever I think it's actually too high res. I'd rather have a 2560×1600 one.
Buy at Lenovo
CARD Travel Adapter 4-Pro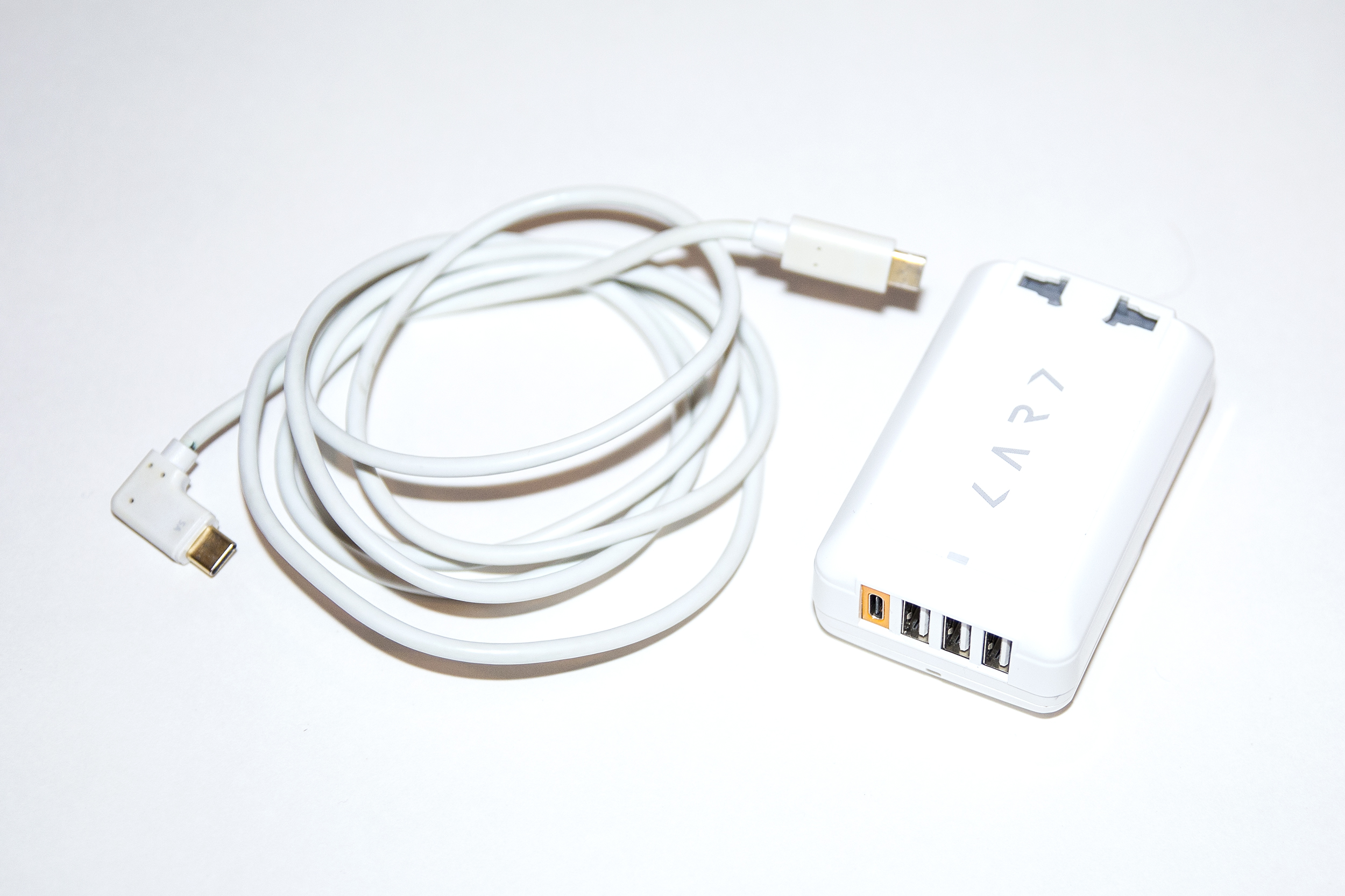 This isn't in my main picture because I think I left in Hawaii. Even though there are really tiny standalone chargers, I still prefer this one just barely.
First, it's a 45W PD USB-C charger, which charges my laptop and my phone. It also has three extra USB-A sockets, so you don't need a separate USB charger. On the back side it has three different plugs that adapt to fit every country, so you no longer need a travel adapter. And the socket on the front can accept any plug as an input, so it's an anything to anything adapter. Plus that socket is always empty, so the device also serves as a power splitter.
As far as I know there's no other device like this. There is a new charging technology called Gallium Nitride (GaN) that can make chargers much smaller, but even the smallest plus the smallest accompanying accessories isn't smaller than this. I do hope they remake it wih GaN.
Two hidden benefits to this are first that it's much harder to lose than a travel adapter, and second that the European plugs stick better in a lot of airplane sockets. On the back it has a cover that holds a spare fuse. I threw it away to make the unit smaller and easier to use.
I ordered a bunch of USB C cables and the best one by far was the Anker Powerline II. The newer III is worse. The II was the least bulky and easiest to coil.
Buy at Amazon
Headphones (CIEMs or Etymotic Research ER-4P) and Cool Headphone Cable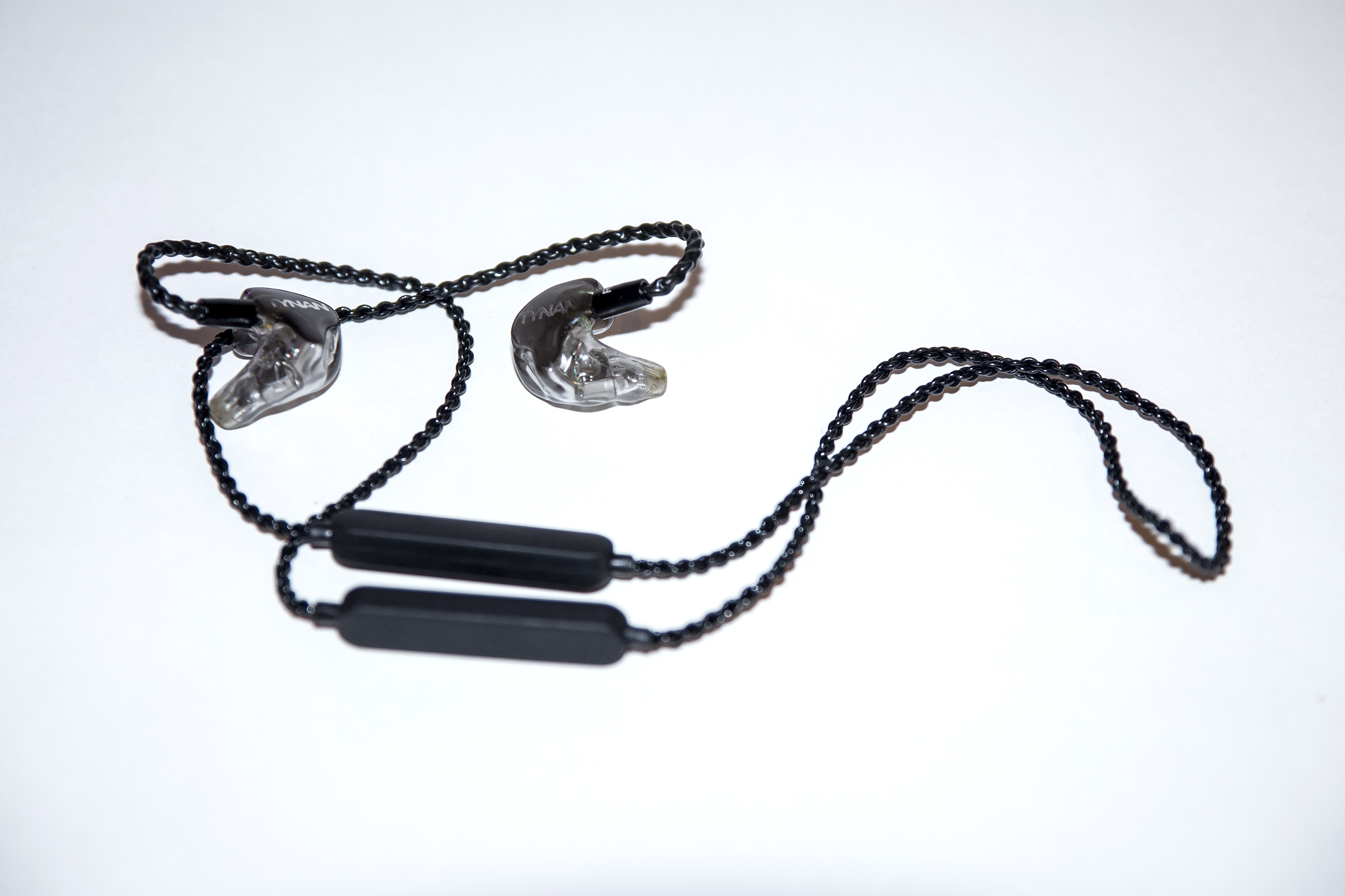 Pictured are the custom in-ear monitors (CIEMs) I had made by 1964 Audio. They're great but they're so many years old that I don't know which model to recommend at this point. CIEMS sound excellent, with eerily full bass, and provide a fit that is custom molded to your ears and isn't constantly pushing out to stay in place. For that reason I find them far more comfortable for longer periods of time.
Last year I temporarily switched to Sony WF-1000XM3 wireless earbuds. They sounded great and had excellent noise cancellation, but they just aren't as comfortable as custom monitors, so I switched back. I also like having a cable around the back of my neck so that I can let them hang around my neck.
I use a non-stock bluetooth cable that I bought from Aliexpress. I realized that all phones were getting rid of headphone cables, so I figured I'd sample what was out there. This is the third wireless cable I bought, and it's the best by far. The sound quality is great, the battery life is excellent, and it pairs with my laptop and phone at the same time.
All that said, if you're not going custom, I believe the best move is the newer Sony WF-1000XM4 earbuds.
Buy Sony WF-1000XM4s at Amazon
CHAFON All in One Cable NEW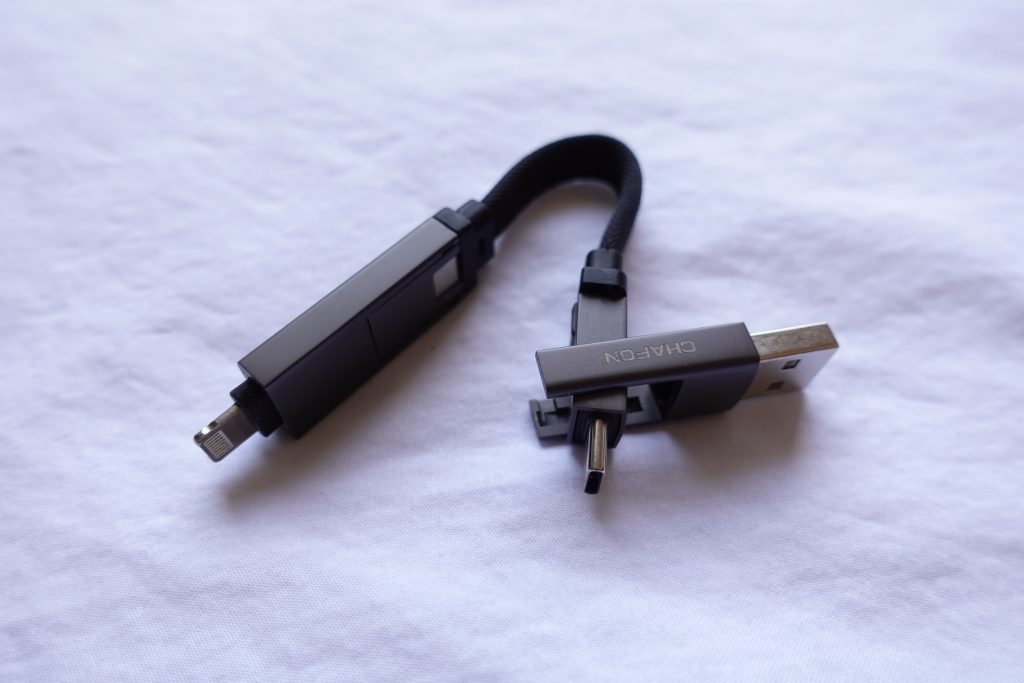 I love this little cable. It is essentially anything to anything. Each side is USB-C but also has a cover that can convert it to something else. One side converts to USB-A and the other converts to both lightning and micro usb. It snaps shut with a magnet, making it very easy to clip to a zip pull.
Buy on Amazon
Oculus Quest 2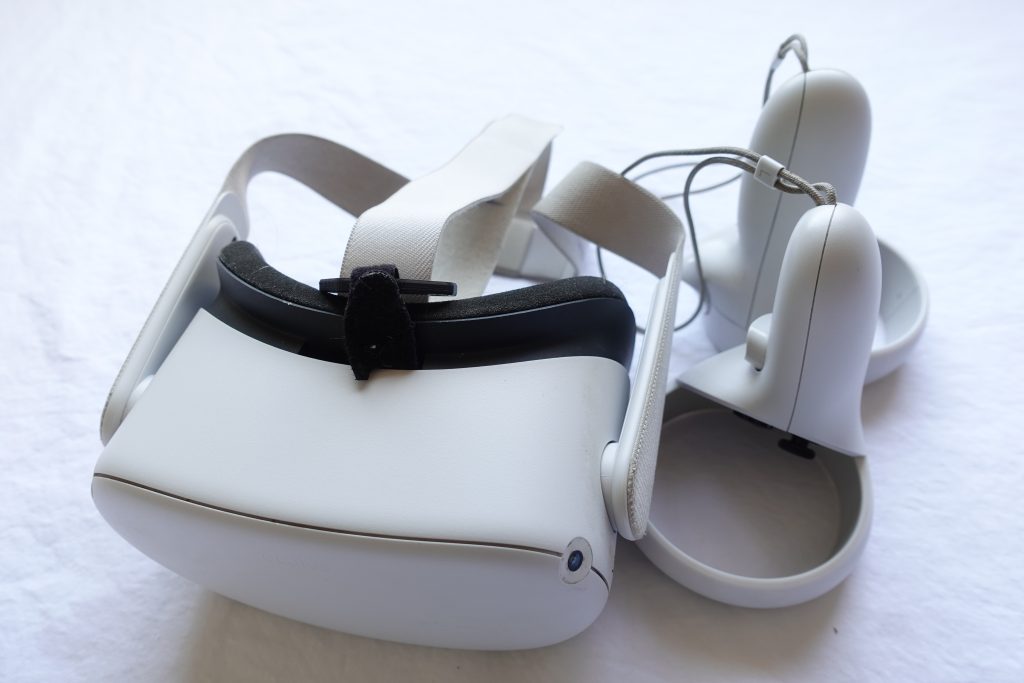 Last year I predicted that I wouldn't still be carrying around my Oculus and, well, I was wrong! I'm really surprised that it has stuck around, but every time I leave it out of my bag I wsh I brought it.
What really keeps me carrying it is the game Population: One, which I play 4-5 times a week with my friends. I'm really into the game and it's a fun way to get to hang out virtually. It's also good for killing time on a long layover if you don't mind looking ridiculous.
Buy at Amazon
Things I Got Rid Of
I got rid of my battery pack because I just wasn't charging enough to justify the bulk and weight. On the rare occasions I need to charge I just charge from my laptop
I stopped carrying an HDMI cable this year because it seems like most TVs have some way of casting to them (and the Z Fold can use several methods).
After not using it for several months I stopped carrying my incense gear around.
Last year I was excited to convert my keys to these really light aluminum ones,but now I just have electronic locks everywhere so I don't have the keys anymore.
Summary
Sort of surprisingly, I didn't add any new items this year. I only upgraded and removed items. I guess that's why my bag feels so much more empty these days.
I'm really happy with my current set of gear, but there are a few areas I'd like to see improved. I'd love for a slightly bigger titanium thermos, some backpack improvements, a smaller USB-C + travel adapter, some stretch in the jeans, and even more ventilation in the shoes. These are all small problems, though, and this limited set of gear really does allow me to travel anywhere in the world with very little weight or compromise in functionality.
###
Don't forget to watch the YouTube Live in a few days where I go over questions about the gear!