Tynan

3 years ago

17

5

likes

122

122 views

No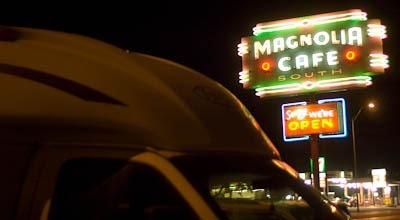 As I've mentioned (again and again.), Jason Boehle has graciously offered me half of his slot at South by Southwest this weekend. Here are the details:
Date: 3/13/2011
Time: 12:30pm
Place: Marriot Courtyard
Jason is going to be talking about ways to make money while traveling, focusing on stuff like affiliate marketing. I'll be talking about why making money and traveling go hand in hand, how to do it, and three examples of opportunities that anyone can take to start traveling and earning money.
The format of our panel is called "Core Conversation". We only kind-of know what that means, but essentially it's less formal and structured, and more interactive. We'll each speak for about a quarter of the time and then use the last half to answer questions.
ALSO, immediately before our talk, at 11am, there's another Nomad presentation by the fine folks of technomadia.com. I'm planning on being there. After everything, at 2pm, all of us nomadic folk are going to be at the SXSW Nomad Meetup at Casa Chapala.
You don't need a SXSW wristband for the meetup, but you do for the other two events. I'm not sure how tight security is. maybe you can sneak in.
I'd love to meet any readers that happen to be in Austin for SXSW, whether it's at our talk or at the meetup afterwards. Let me know if you'll be there!
###
Tasksmash codes, as usual (I will also give codes to anyone at the SXSW talk who asks):
180C0C65
34DA7A89
CD06B9AE
AC34D7C6
3C6B24CE
D7430CF9
848A61D6
601D7EDF
513B10C0
EF1B18C8
6092B771
B103E378
3DDE7BF2
734F755C
Subscribe to
Tynan
Do Something
Get new posts sent to you. If you change your mind later, unsubscribe with one click.
You're a member of this community! Use the buttons on the right to vote on this post or share it with others. Or leave a reply below.