Tynan

5 years ago

One like

995 views

No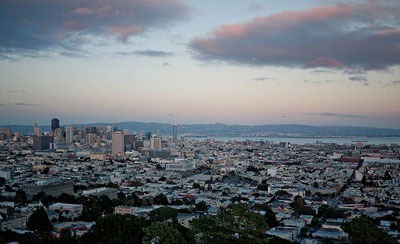 Last week, when I was talking about making instant habitual change, I gave the example of turning of the computer at 11pm to avoid staying up late and sleeping in. This has been a pretty awesome change for me, so I want to go into a bit more detail.
The rule is simple. Computer is off at 11pm, even if I'm mid sentence in a conversation. No exceptions, no excuses. I've stuck to this 100% since starting 3 weeks ago or so. I'm definitely receiving the intended benefit of going to bed early, but along with it have come a bunch of other benefits that I hadn't counted on.
I waste far less time (almost none) on dumb sites. Computer time used to be a cheap unlimited commodity. Now it's finite and valuable. An hour of reading dumb web sites used to just push my productive time back, but now it actually eats an hour of time I can use. This thought is always present in my head when I feel the impulse to waste time, especially in the evening when I actually need most of my remaining computer hours for work.
I read a TON more. There's now a clearly defined chunk of my day that lends itself to reading. After the computer goes off at 11pm I'm usually in my RV, and there's just not that much to do there, so I invariably pick up my eBook reader. Reading at night also makes me more likely to read during the day, because I'm now always in the middle of a good book. I used to think that reading 100 2-page articles on Reddit or hacker news was the same as reading a two hundred page book. It's not. The real value in reading, at least for me, is the ability to swim around in the author's head for a few hours and really give things serious thought.
I think a lot more. When I was a kid and didn't have a computer, I would lie awake in my bed for half an hour or so before falling asleep and just think. As I've written before, it's a bit alarming to me that I stopped thinking like this. In fact, it's one of the main reasons I went to a Vipassana retreat; I thought that meditating was sitting around thinking, only to find out that it's the opposite. Now I spend 30-60 minutes every night thinking. I think about awesome things that happened to me in the past, I think about challenges I'm working on in depth, I think about my goals and what I want my future to look like, and I think about the people in my life. During the day I tend to be distracted or busy, so it's nice to have a time to focus on things.
I start working much earlier, relative to my day. I mean that instead of leaving my work until the end of the day, I tend to do it as soon as I wake up. I think it's because I used to stop working late at night when I hit a road block. I'd then wake up, remember I was stuck, and not feel motivated to push through the roadblock until I have to. Now I'm much more likely to stop working during an exciting time, and that excitement drives me to work as soon as I wake up. By the time I hit a roadblock I've built up enough momentum on easy tasks to push through.
It's easier to get errands done. The amount of awake time I have that overlaps store hours has doubled. This gives me a lot more flexibility in my schedule, instead of having to do store-related tasks as soon as I wake up (which sometimes lead to them being pushed back a day).
I used to believe in the idea that there are morning people and night people. I think it's much more nurture than nature, now. I wake up consistently before 9am, wide awake. I go to sleep tired around midnight. I was the epitome of a night owl, and now I'm definitely not. There are some downsides, like not being able to stay up all night to finish something, but they haven't had much of an impact on me. If you're a night owl and want to try being an early bird for a while, figure out what's keeping you awake and force yourself to stop it at a certain time every night.