Tynan talks about living life at extremes and explains very well why he does so and how he (or anyone that lives life in a similar way) benefits from it in this article http://tynan.com/going-extreme
Even after reading the article though, the benefits are not always obvious when it's your life, and even when they are, what one gives up in the form of comfort with what's familiar to them, or with what's expected of them by their peers makes it a heck of a lot harder than Ty makes it seem.
BUT, If you're all in on this mindset and want to wrap your head around it as a complete lifestyle, I want to help with an aspect of with this post.
So if we're talking about an entire life attitude, this pulls us back to the meta-question 'what is your life made of?'. Well, your life is just the passage of time and is defined by the priorities you have during that time. The best explanation I've heard of defining your priorities in life (what they actually are, not what you say they are) is by looking at your checkbook (or mint.com account) and your calendar. Basically, how you spend your time and your money.
Since Tynan has already covered the money part in his post on 'polarizing purchases' http://tynan.com/polarizing I wanted to touch on the time part. Ty has also written about how he spends his time in 'how to get a month's worth of work done in a week' http://tynan.com/monthinaweek but I want to split this time question into two categories before I actually get to the title of this post.
You spend your time either 1. alone or 2. 'with' someone. Ty's articles are about being productive in work, which, as a maker in his case, generally falls in the 'alone' category. In our current age, though, I want to define "with" someone as any point in which you are responding to or initiating an interaction, not just when you're in the physical presence of others (e.g. you could be at Starbucks full of people while you're coding a website and I would consider you 'alone' in this case) . So, going on a walk with a girlfriend counts, initiating a words with friends game, and replying to an email all count as being "with" someone. And when you are 'with' someone - you are communicating at least 80% of the time so with that, I want to talk about going to the extremes in communication in order to see what's actually most effective.
I like to put all communication into 2 buckets.
Transactional communication - the point is to accomplish a goal, a task, answer a question. This is done most effectively through email.

Connection communication - the point is to just experience the person, to establish trust, build the relationship, have fun etc. This is done most effectively face to face.
Another way to say this is that 'transactional communication' is very clearly outcome oriented and 'connection communication' is for...well...everything else.
If I could have my way (and I'm working on it) I would draw a sharp distinction between these two types of communication and force all interactions to go through the most appropriate channel.
The case for email as the most effective and sole communication medium for transactional communication:
If the point is just to ask me a question, get some feedback, get me to do something for you, etc. then why call me? You're not as likely to remember the answer, feedback, etc. and I'm not as likely to remember that I said I'd do you that favor or show up at that thing etc. It's not written down anywhere. Also, if I do forget I'd have to call you back or wait until I see you in person...OR I could send you an email like I should have in the first place.

If you would have sent me an email originally then I would have been able to respond to you and if I would have forgotten what was discussed I could have just searched my inbox for it. You get to the point when you're typing. There is no obligatory "how have you been" conversation. If I'm willing to answer your phone call I'm willing to seriously consider your request...but you're wasting my time and interrupting me by calling because, again, I'm going to have to write down the pertinent parts of this conversation eventually anyway - so why don't you write them down for me and not interrupt me in the first place...I'll be much more likely to say yes at that point.

If you want to schedule something with me or want really anything from me - I only have access to it when I'm in front of my computer (i.e. my calendar is there, my notes are there, my contacts are there, my bookmark history is there, any and every document someone might request is there, etc.) and even if I don't have access to something that's physically where my computer is, I have access to people (via email) that I can get to take care of it for me (e.g. hey can I borrow your snowboard man? I wanna go snowboarding next month. - reply 'sure man. I don't have it on me but my parents are coming down in a week and I'll see if they can bring it' - email mom "Hey mom, are you still planning on coming down next week? If so can you bring my snowboard with you please? Let me know either way. Thanks! - .DONE A phone call interrupts my day, takes more of my time, and if I call my mom, it does the same for her).
Connection communication - Don't call me on the phone pretty much ever unless you just want to chat. I won't answer it unless I have nothing else better to do and I want to just chat with you - in which case I'd be glad to catch up. I don't want to chat with you if I don't have to. I'd rather have lunch with you. But don't call me to set that up - that's transactional. If I'm hanging out just because we're friends or are considering being business partners or are finding out if we should be buddies then that's best done face to face - so let's schedule something in and do that. If we have no outcome other than to get to know each other then let's do that in the most via the most rich and enjoyable communication medium possible - connection communication.

Now...as I step back from this argument and read what I've written I of course sound like a jerk that doesn't want to talk to people or some uber-militant dude that makes your most uptight type A friend look like he's on vacation. I'm not that way (well...maybe...) - I actually love people and enjoy hanging out probably more than you do... but I'll get to that in a second. The other thing that I see as I look at this post though is "Why doesn't everyone realize this and therefore communicate this way?" It just seems so much more efficient, effective, and ultimately enjoyable...these are the reasons I can think of:

Talking is natural

- it's the way we've been communicating since we were two years old so even though it is terribly inefficient and ultimately results in more work on the backend it also is what seems easiest...a great example of how to fix this problem, though, are services like jott.com (already acquired, sorry) and reqall.com - you can call a number, speak a message to someone and it gets transcribed to text and send as an email to their inbox - there, everybody wins...

Talking is more influential

- if I send you an email asking you to an event you might not be as pressured into going as you would have otherwise been. So the further I go up the intimacy (and often time consumption) scale, the more likely I am to get a response.

We want both

- even when we're communicating ultimately for transactional purposes we want to connect as well.

Sometimes we're conscious about why and how we want to connect (i.e. the previous example, or a salesman that wants to sell you something knocks on your door instead of sending you an email with 'just the facts') and in other cases we're not conscious of this dual-motive.

For example my mother calls me to schedule things or ask me questions that I could answer much more effectively via email or text...it's because she wants to hear my voice and misses me - not because she knows a phone call is the most effective way to find out if I'm available this Saturday at 5 for dinner.

We think it's time sensitive

- I did this all the time when I had my only semi-legit job.

I would call and interrupt people thinking I needed an answer right away (or worse, walk through the building to go find them) in order to move forward on something, and the fact was I could have just sent them an email and been much less obnoxious and more effective.

We don't trust each other's forms of communication

- some people think that it's more effective to call, text, email, facebook message, etc. because that is the way THEY communicate most effectively and/or they think that it's the way you prefer to communicate.

Another example of this misconception is 'well, I know he'll remember it because I told him and if I tell him to his face/ear I'm sure that he heard it.'

Sorry, I don't remember everything I'm told...and sometimes I don't even hear it in the first place. One way to handle people who you don't trust to get back to you is to use boomerang (Gmail only - sorry) http://www.boomeranggmail.com/ among its many features is the option to have an email sent back to your inbox if the person you're sending it to doesn't respond in a day, a week, or whatever timeframe you want to give them.

Ultimately, though, I want to be crystal clear about why I'm all about this in the first place.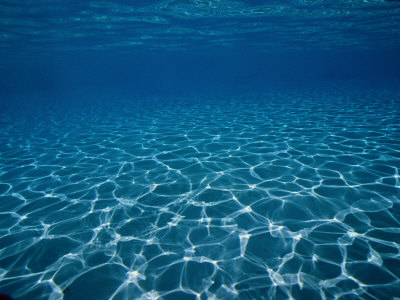 It's because I love people and want to interact with them in the most life-enhancing way possible. My priorities, very broadly and vaguely speaking, are to accomplish a lot of meaningful stuff, and to spend lots of quality time doing fun stuff with people I love and care about.

If I spend 10 minutes on the phone with 6 people instead of getting the point of those 6 phone calls in the form of a bullet-point bullet-point email that I can respond to in 5 minutes then I just wasted 55 minutes on the phone that I could have been meeting with all 6 of you over dinner just laughing about old times or talking about what we are looking forward to in our lives...while STILL getting your question answered or that favor taken care of for you.
It all comes back to being 100% present in your communications.

I can't be 100% into helping you get something done if we're throwing in small talk about the game or whatever nicety you feel obligated to ask of me because you called me out of the blue to ask a favor - so just send me an email and I can focus 100% on trying to get it taken care of for you. In the same way, if we're going to go play Frisbee golf then let's turn off our phones (or just leave them in the car) and focus on talking smack about how badly we are going to whoop each other.
Just make sure you send me an email to set it up...